The Best Book They'd Ever Acquired
Acquiring minds wanted to know: what was the best book they'd ever signed for their presses?
That was the totally unfair question posed to a panel of acquisition editors this past week in Chicago, at the annual meeting of the Association of American University Presses. Unfair, one editor noted, because, as with children, how does one choose a favorite?
Then there's the issue of what "best" means. Best for the press? Best in sales? Best in career and personal satisfaction? Six editors, six interpretations.
First up in the alphabetical roster was Marguerite Avery, a senior editor in science, information science, and technology and society at MIT Press. Her choice clearly reflected the shift toward the digital in scholarly publishing. Intellectual Property Strategy, a small paperback in print, has its own iPad "app." The 2011 book, she said, was the debut title for MIT's series Essential Knowledge. As she demo'd the work's numerous digital extras on a screen in the meeting room, the editor complimented the writer, John Palfrey of Harvard University Law School, for his willingness to be a "guinea pig" for this hybrid project. All the "heavy lifting came from the author and his resources."
Next up was William Frucht. Now executive editor at Yale University Press, Frucht chose a title from his years at Basic Books.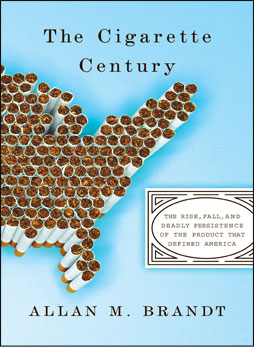 Allan M. Brandt's The Cigarette Century: The Rise, Fall, and Deadly Persistence of the Product That Defined America began as a project in the 1980s and was actually first flagged by a colleague. But as it drifted into the 1990s and beyond, it became Frucht's promising but problematic charge. Many at Basic were pushing to cancel the book as years passed with no release, he said. But Frucht fought for Brandt, a Harvard professor who is clearly something of a completist. Brandt "had a good, legitimate reason for being so late," said Frucht. In the 90s all of the lawsuits against tobacco companies were gaining traction, noted the patient editor. Tobacco companies were "repeatedly forced to release roomfuls of documents." While it may have frustrated his publisher, Brandt spent that decade and more going through the mass of new documents. Finally in 2007, the book was released. It was worth the long wait. The Cigarette Century won a Bancroft prize in American history in 2008 and was a finalist for a Pulitzer.
Craig Gill, editor in chief and assistant director at the University Press of Mississippi, also worked to win over colleagues for Out of Sight: The Rise of African American Popular Music, 1889-1895, a massive 180,000-word manuscript by, at the time, two independent scholars. Yes, Gill acknowledged, that was 528 pages on six years of music, but it's a key six years.
In addition to length, there were issues with the design and with the quality of many of the more than 150 images. A designer at the press would periodically visit Gill's office in frustration and swear at him, the editor recalled. Out of Sight became an extremely important book for the field, representing work that hadn't been done before, said Gill. "A product of old-fashioned, back-wearying, foundational scholarship, yet very readable," wrote Library Journal. And as for length, "it had to be that long," he said. "Part of its appeal is its length," suggesting "this is it, this is everything."
"You can't play that 'trust me' card too often as an editor, but this was one occasion," mused Gill.
Christie Henry, who acquires in the sciences at the University of Chicago Press, selected an "educated coffee table book" for her best acquisition. The Deep: The Extraordinary Creatures of the Abyss, edited by the filmmaker and journalist Claire Nouvian, came with readymade complications. It was a translation, it was an edited collection, and it represented a tricky process of production, being simultaneously produced in German, Italian, French, and English. Happily The Deep, Henry punned, represented a sea change in Chicago's science list or at least "a shift in current." This "truly global event" of a book, she said, has sold extremely well for the press and resulted in "a wave of new proposals and opportunities."
There's gestation and then there's gestation. The book picked by Charles Rankin had its roots in an "as told to" autobiographical manuscript that languished for more than 100 years, he said. Now editor in chief and associate director at the University of Oklahoma Press, Rankin was director of publications at the Montana Historical Society when he published an article by R. Eli Paul in the journal Montana: The Magazine of Western History on the long-lost memoir. With shepherding by Rankin, that article became Paul's well-received 1997 book Autobiography of Red Cloud: War Leader of the Oglalas. Rankin would like to make the book's professional re-acquaintance, he said, and issue a paperback edition from Oklahoma, but he noted his successors at MHS have shrewdly turned him down.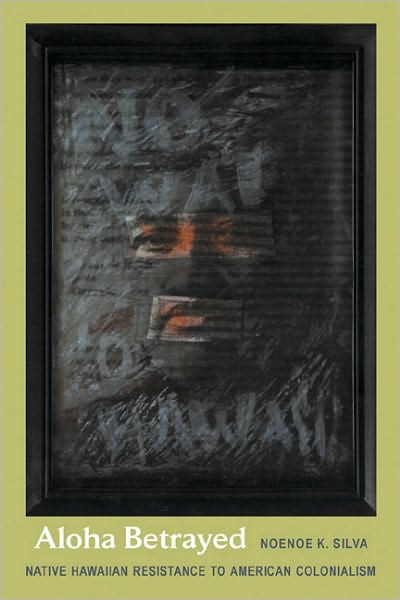 Finally, Ken Wissoker's pick offered some vindication for that most beleaguered category of scholarly book: the revised dissertation. The Duke University Press editorial director talked of how he met Noenoe K. Silva, the author of Aloha Betrayed: Native Hawaiian Resistance to American Colonialism, at a meeting of the Ford Foundation Dissertation Fellowship for Minorities that included a session in which publishing folk sat down for successive 15-minute conversations with fellows to hear about their work. (Speed dating for acquisition editors?) "This was a person I would never have met if it had not been for the Fords," said Wissoker. The collaboration and "editorial midwifery" that followed produced an academic book that "made a real political and social difference," he added.
Return to Top