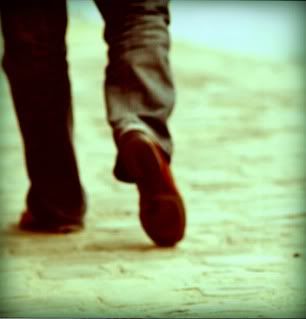 Since early May, I've heard three different stories about tenured faculty members, relatively young tenured faculty members (two from liberal-arts colleges and one from a research university), who have recently decided to leave the academy. They've walked away from their respective institutions, from their lifetime gigs, in order to embark on something completely different.
These scholars (in the humanities and the social sciences) safely cleared that defining promotional hurdle and grabbed the golden chalice of lifelong jobdom, nothing to sneeze at, as we all know, especially in the context of nonstop news headlines about growing economic/occupational insecurity. It would seem like now is the worst time to forsake tenure for the uncertainties of a volatile job market. But these scholars have a hankering for something else. Or they have simply decided that the trade-offs are too high: a successful career at the expense of a fully realized family life is how it often gets characterized.
One thing struck me about all three of these aforementioned scholars and their respective departure stories: None of them seemed particularly miserable in academia. They hadn't been profoundly scarred by the tenure process. Their books and academic articles are cited, valued, and circulated far and wide. They actually enjoy quite a bit about "the life of the mind." They also recognize that tenure can feel like both a blessing and a curse.
To some of their colleagues, such posttenure exits appear strange and irresponsible, seemingly conceding to a kind of existential defeat.
"You've gotten so far, accomplished so much. Why give it all up?"
To others, however, such moves epitomize a brand of self-confidence to be envied and respected, a boldness that refuses to see the safety net of life-time employment as a prison house of straitjacketed inevitability (overdetermining almost every other choice to be made in life).
Opting out of the academy post-tenure isn't just something for the weak or the depressed, for scholars who simply can't cut it, which is the way that some critics might dismissively frame things. More and more successful academics are seeing it as a viable way to take their shows on the road (as consultants, artists, nonprofiteers, or just about anything else they might find interesting).
Of course, tenured scholars have been leaving the academy for a long time. Usually, it is with an eye towards potentially returning. (Maybe after a post on a new administration's political team.) But some scholars are purchasing one-way tickets, and it isn't because anyone asked them to leave.
(Photo by Flickr user Valentin Ottone)