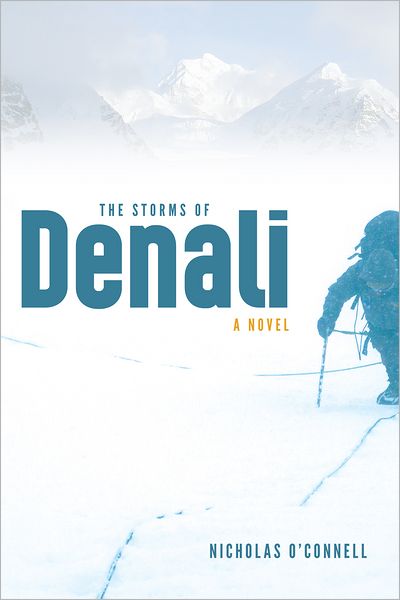 As a columnist, the Alaska Dispatch's Craig Medred is not one for restraint. "Big city reporters are morons," was the decorous beginning of one recent piece. So perhaps there was no surprise in his approach to—yes—a university-press publishing story.
Under the muted headline "Heads Should Roll at University of Alaska Press," Medred's column on August 18 was impassioned from the get-go. A recent publication by UAP "ought to blow somebody right out of a job."
What was the press's offense?
It goes by the title The Storms of Denali. It is a novel about climbers of Alaska's highest peak, Denali or Mt. McKinley. It is also a novel that to Medred's dismay was not written by a resident of the 49th state, but rather by a Seattle author.
Nicholas O'Connell may be a "nice fellow" with a "decent climbing résumé," but that's beside the point. "In a state chock-a-block full of writers and would-be-writers, the University of ALASKA Press has decided to start publishing the works of Seattle authors," Medred fumes.
The press "seems to have forgotten the second word in its title," he writes. "Alaska," he adds helpfully, ignoring the "of."
What has added considerably to Medred's rage on the matter is that the Seattle-based Girl Friday Productions is doing publicity for the book. Medred suggests that in a state where the oil and other industries are pressured to conform to the "Alaska hire," perhaps the press should do the same.
A U of A graduate in journalism, Medred has harsh words for his alma mater. "Apparently, no matter how much Alaskans might be of the "we don't care how they do it Outside" school, the University of Alaska Press is of a school that cares very much how they do it Outside," he writes. "They care so much they let some woman Outside announce one of their latest publications—a book made up by a guy in Seattle."
Medred wonders if he should apologize for being some kind of "chauvinist Alaskan pig," since many from the "Outside" read him. "Naah" seems to be the answer. Instead he affirms both the label and the necessity. Alaskans, he writes, help one another because nobody else is going to help them.
Asked to comment, UAP's director, Joan Braddock, resorts to reason. "The mission of UA Press is to publish the best books about Alaska and the North from those submitted to us," she writes in an e-mail. "Many of our publications are by Alaska authors, but some are not." Braddock points out that having a requirement that an author be a resident of the state has never been a criterion at UAP or at any other university press to her knowledge. She also notes that the past expansion of UAP's list beyond history and anthropology to include fiction has been a boon to Alaska writers.
In addition, she writes, "in early 2012 we launched the Alaska Literary Series with three titles by Alaska authors including City Beneath the Snow, by Marjorie Kowalski-Cole, The Cormorant Hunter's Wife, by Joan Kane, and The Rabbits Could Sing, by Amber Thomas. We will publish three more titles in that series in fall 2012, all by Alaska authors. We look forward to serving both a greater number of authors writing about the North as well as readers interested in the North."
For other responses, check out the comments section of Medred's column. It's also where the columnist admits to having contributed a chapter to a forthcoming UAP book about the Iditarod.